Earlier this year I was in Sofia for a conference, at the main university (Saint Kliment) which in the entrance hall had an exhibition about its history. There was this student poster and song from I think around 1900: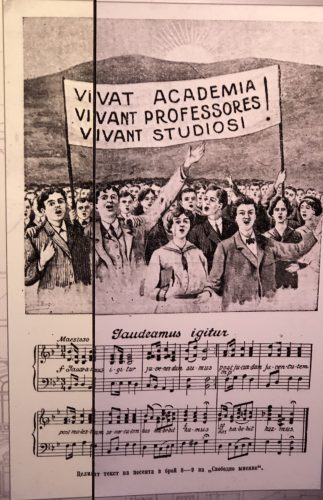 I like the banner (what do you think?). It even has the correct Latin noun and verb plurals.
Anyone know where to find a university today with that kind of students, that kind of slogan, that kind of attitude and that kind of grammar? Please send me the links.
Those were the days

,