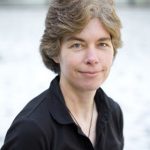 The DEVOPS 2019 workshop (6-8 May 2019) follows a first 2018 workshop whose proceedings [1] have just been published in the special LASER-Villebrumier subseries of Springer Lecture notes in Computer Science. It is devoted to software engineering aspects of continuous development and new paradigms of software production and deployment, including but not limited to DevOps.
The keynote will be delivered by Gail Murphy, vice-president Research & Innovation at University of British Columbia and one of leaders in the field of empirical software engineering.
The workshop is held at the LASER conference center in Villebrumier near Toulouse. It is by invitation; if you would like to receive an invitation please contact one of the organizers (Jean-Michel Bruel, Manuel Mazzara and me) with a short description of your interest in the field.
Reference
Jean-Michel Bruel, Manuel Mazzara and Bertrand Meyer (eds.), Software Engineering Aspects of Continuous Development and New Paradigms of Software Production and Deployment, First International Workshop, DEVOPS 2018, Chateau de Villebrumier, France, March 5-6, 2018, Revised Selected Papers, see here..